Our team members are friends in and outside the office and truly enjoy working together. They are a fun-loving group who challenge each other to be their best each and every day!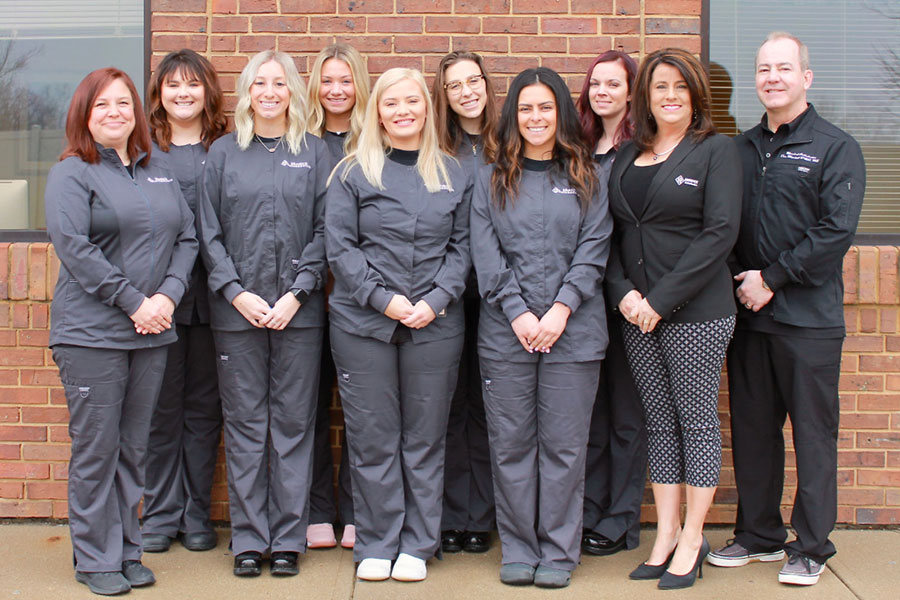 Left to right: Jennifer, Courtney, Olivia, Kaylee, Hannah, Mary, Kelly, Michelle, Susan, Dr. Murdock
---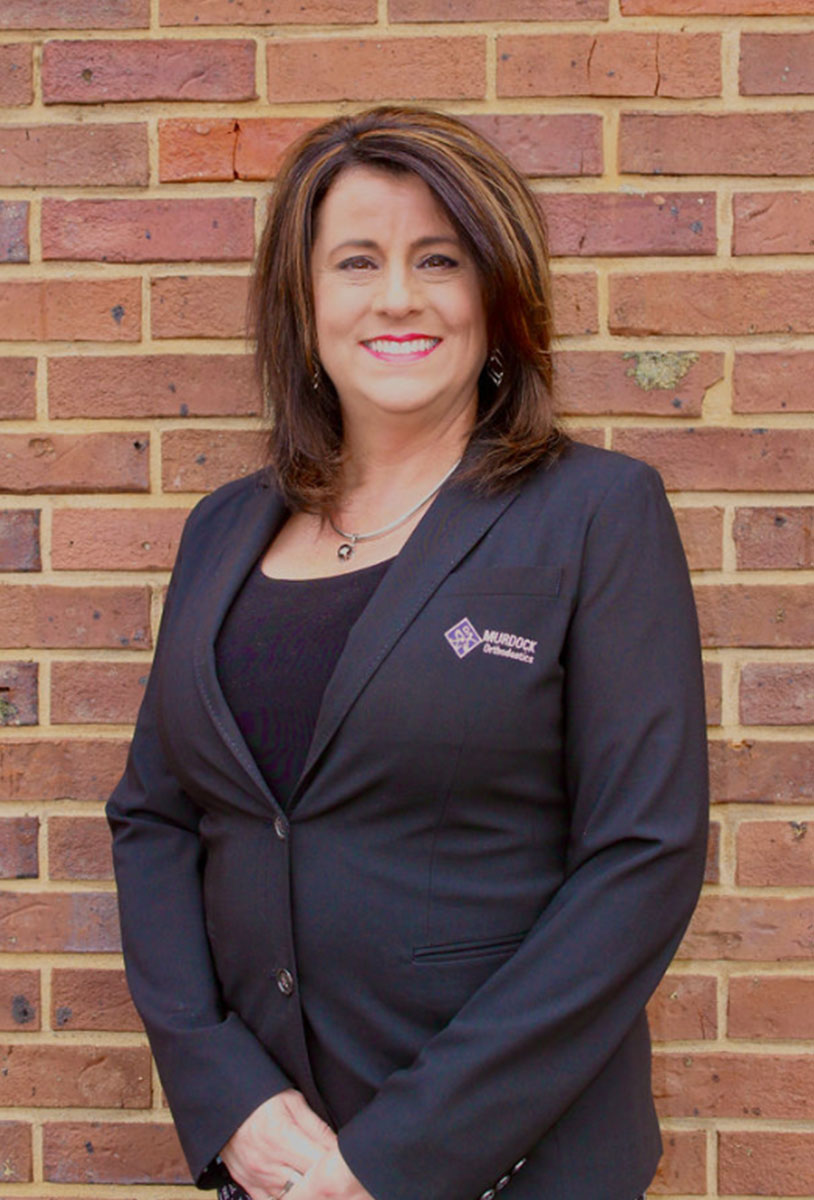 Susan
Business Manager/Treatment Coordinator
If you are a New Patient in our office, I will be there to help you navigate through this new adventure in your life. I have some clinic experience, but I have primarily been part of the administrative team since 1993. As the Treatment Coordinator, I will be with you when you meet with Dr. Murdock for the first time. My role is to communicate Dr. Murdock's recommendations for orthodontic treatment, discuss fees, and help you understand your insurance benefit. As the Business Manager, I work behind the scenes at Murdock Orthodontics in human resources, accounts payable, and general practice management.
I also have the unique role of being Dr. Murdock's wife. I have been privileged to know that my husband is not only an exceptional orthodontist, but also a man of integrity with a great love for his profession, his patients, and his orthodontic team. It has been rewarding to be part of such an incredible team of individuals who don't just create beautiful smiles, but who are dedicated to changing people's lives!
I have many interests outside of the office. Most importantly, I love spending time and having fun with my family & friends! I also enjoy traveling with my husband and exploring new destinations. One of the things I do outside of the office is facilitate a program in the jail system for inmates. Operation: Freedom is a four-day cognitive behavior therapy program where the inmates learn tools to help them stay out of jail and live the life they only dreamed possible! I am proud of the work I do in the community and how I contribute to the Murdock Orthodontic team!
---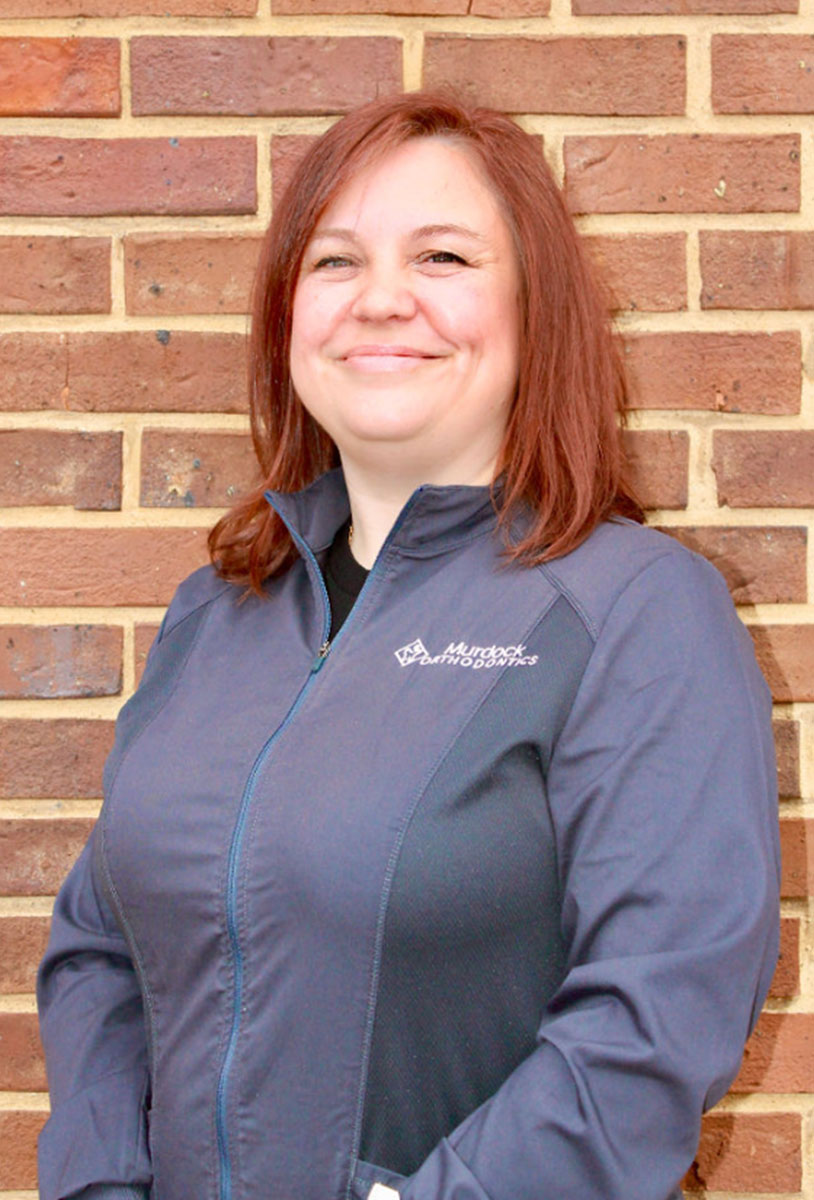 Jennifer
Scheduling Coordinator & Certified Orthodontic Assistant
I am a certified orthodontic assistant with a certificate in coronal polishing and scaling. I have worked in the dental field since 1998, and with Dr. Murdock since 2000. I love helping Dr. Murdock create beautiful smiles! Although I still help in the clinic, I am now the scheduling coordinator, and one of the frist people you'll meet when you come to our office.
---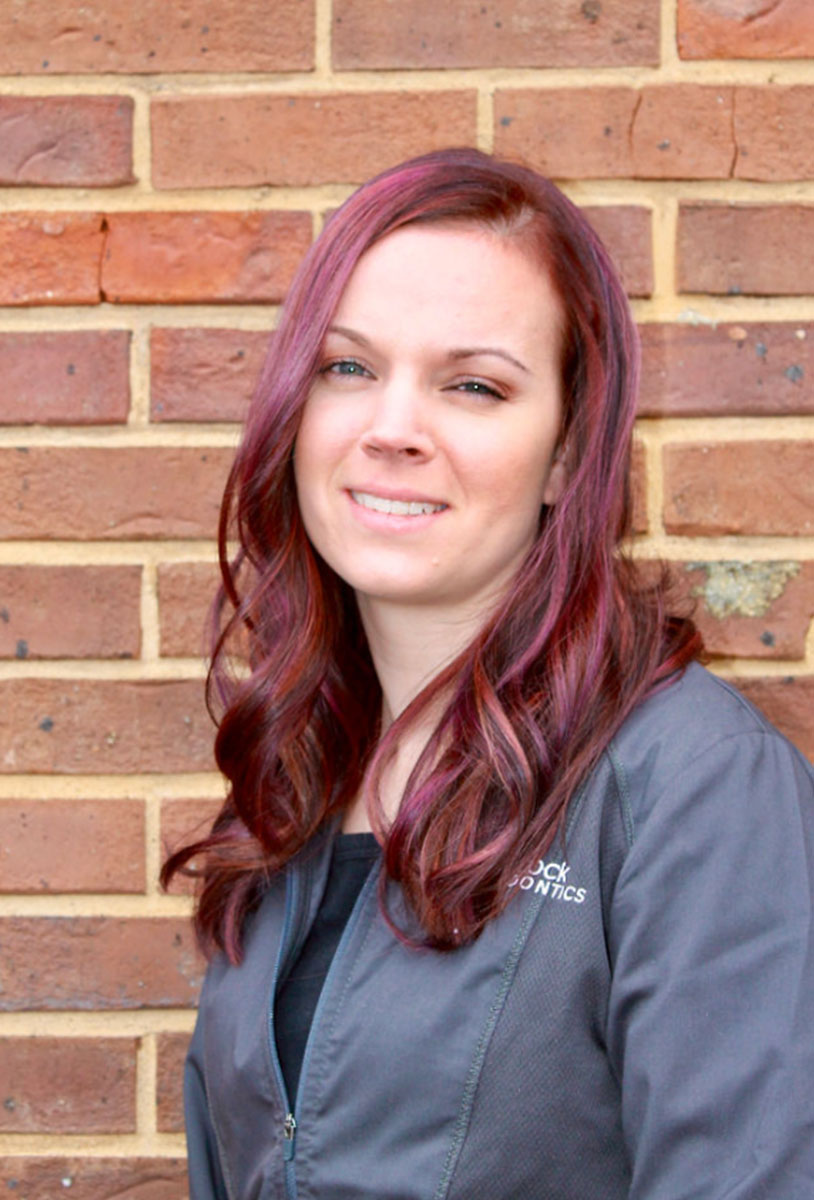 Michelle
Financial Coordinator & Certified Orthodontic Assistant
I have been with Murdock Orthodontics since 2006 and work with patients and families on everything related to finances. I also help out in the clinic when needed. We have an amazing team here, and everyone makes the days fun and enjoyable. I love seeing the beautiful smiles of our patients and working with so many wonderful, unique people!
Outside the office, I spend most of my time with my husband and our three wonderful children.
---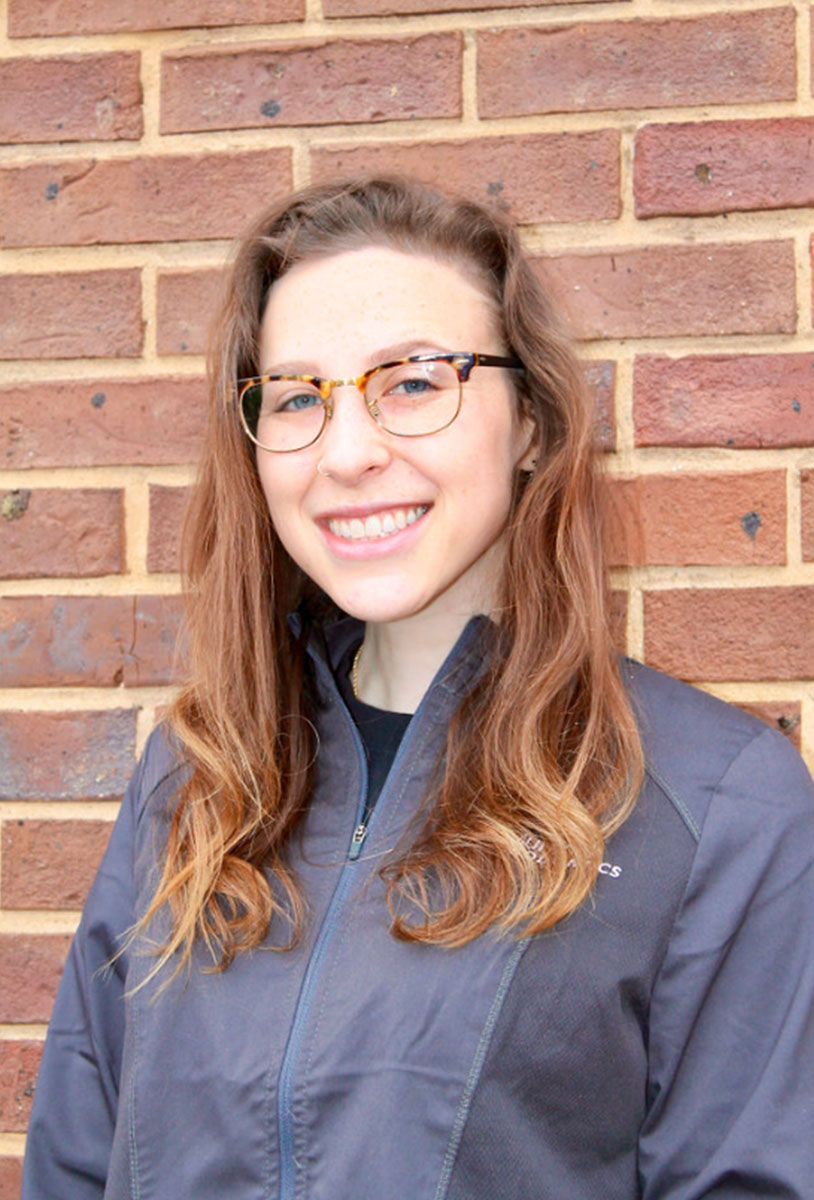 Mary
Marketing Specialist
I graduated from Xavier University in 2019 with my Bachelor's degree in Digital Marketing and Advertising, with a minor in Business and joined the practice in 2020. I manage and create social media content, in addition to scheduling patients and various other front desk tasks.
Aside from working at Murdock Orthodontics, I'm also a waitress which is my favorite hobby. I love being active and talking with guests. I am a frequent gym goer, I enjoy my monthly subscription to Architectural Digest, and take a weekly ceramics class. I'm also a huge environmental advocate, which is why I'm often seen picking up trash on my lunch breaks. In my free time, I love the company of my 18-pound cat, Moose.
---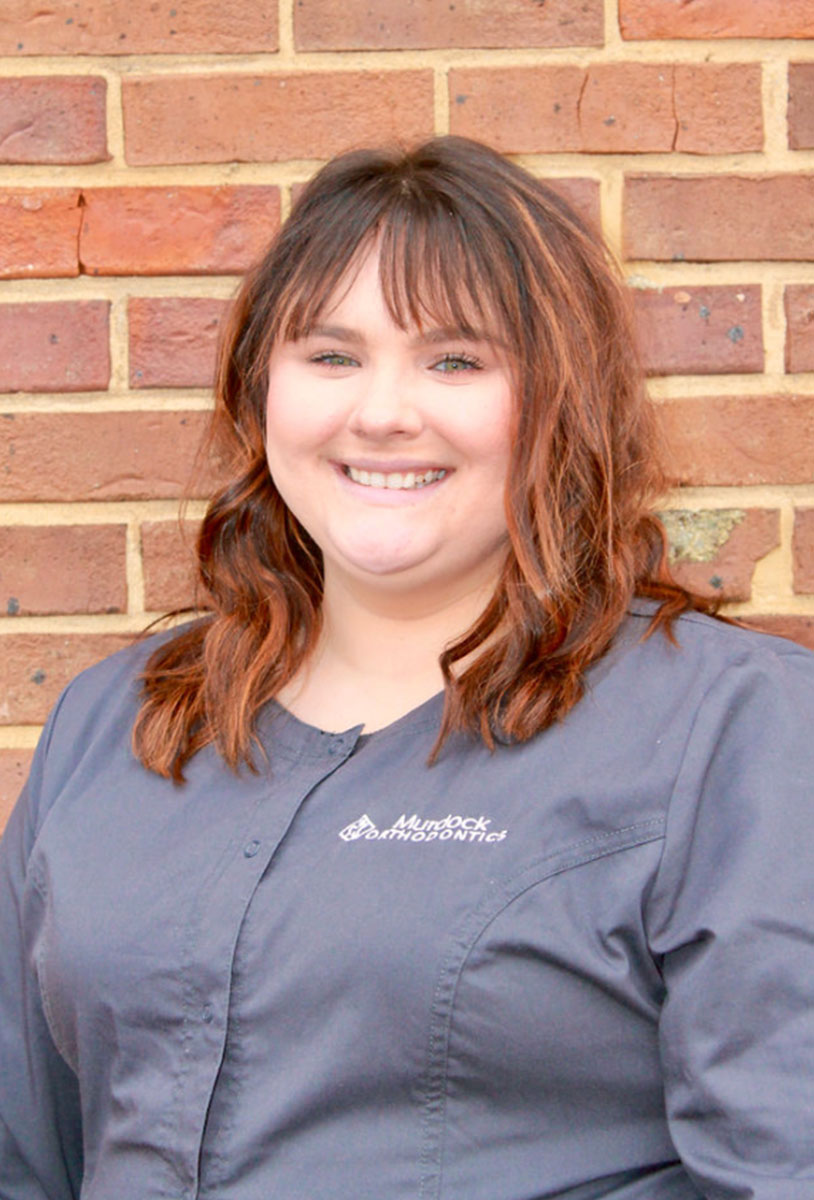 Courtney
Orthodontic Assistant
As an orthodontic assistant, I work alongside Dr. Murdock during procedures, helping him and making sure our patient is comfortable with their treatment. I joined the team in 2020 and love how the staff is always joking and having fun, while really caring about our patients. Seeing the joy on people's faces when they get their new smiles keeps all of us motivated!
My husband and I have been together since we were 16. We have two kids, a son and a daughter, and our son has a beta fish named CornJack. We enjoy spending our weekends with friends and family.
---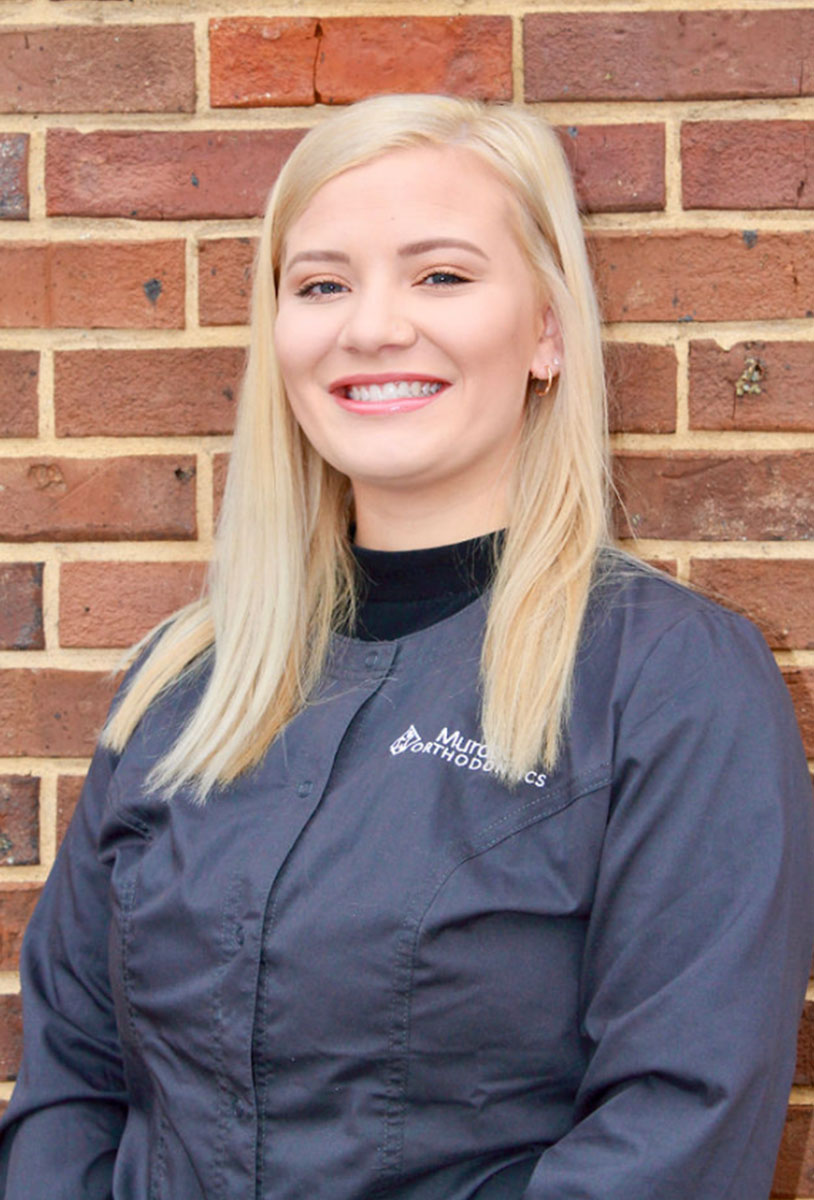 Hannah
Orthodontic Assistant and Invisalign Coordinator
I attended Butler Tech to become a Dental Assistant and also received my radiography certificate. I have been with Murdock Orthodontics since 2019 and assist Dr. Murdock in caring for patients. Our office is a fun workplace, where we all care about one another and our patients. We really do celebrate our patients' smiles – throughout treatment and when they're done!
My boyfriend and I have two kids together, and they keep us busy when we're not working. I love the color purple, getting my nails done, and being with family and friends.
---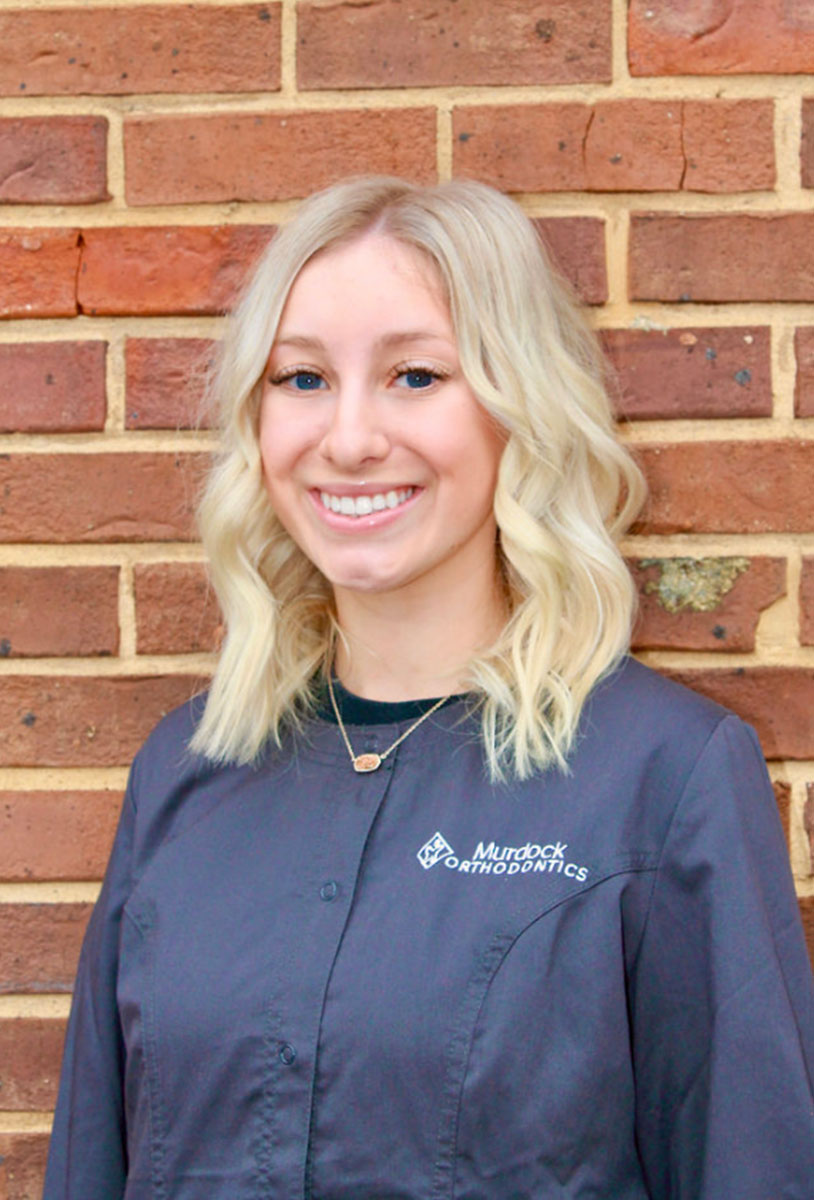 Olivia
Orthodontic Assistant
I went to Butler Tech for dental assisting and also received my radiography license there. I joined the team in 2020 and assist Dr. Murdock in the clinic, as well as work one-on-one with our patients. It is wonderful to work with people who are kind and who care so much about the work we do. We all love seeing how happy our patients are with their new smiles!
In my free time, I enjoy working out and being with friends and family. I love the color pink and enjoy listening to music, too.
---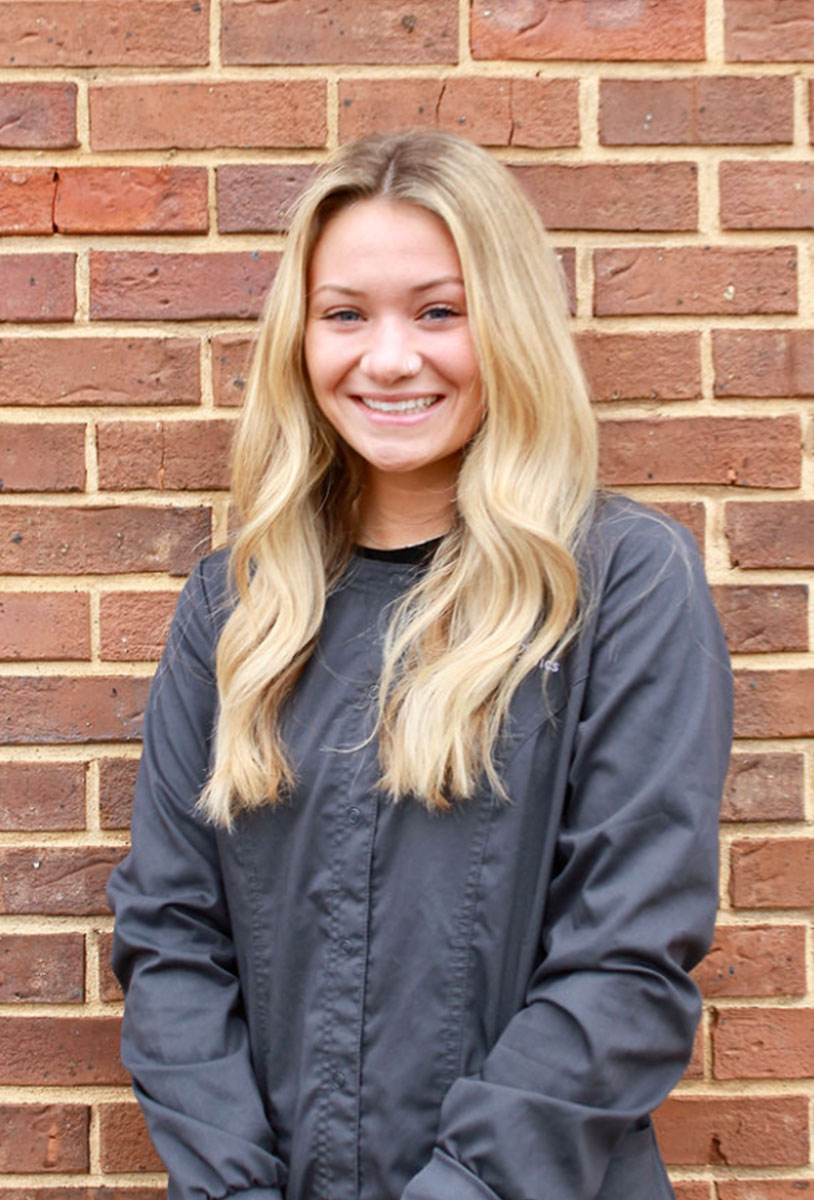 Kaylee
Orthodontic Assistant
I attended Butler Tech for dental assisting and Sinclair Community College for dental hygiene. I started in the field in 2017, and joined Murdock Orthodontics in 2021. In addition to assisting Dr. Murdock with patient care, I do adjustments for braces and handle Invisalign® cases, along with appliance/retainer checks. Our staff is warm, friendly, and helpful, and we love helping to change lives by changing smiles!
In my free time, I love hanging out with my family and friends. I also love painting and drawing: they've been my favorite hobbies since I was little.